I guess by now most of my readers, if not all, have already checked the new Linden Homes available to premium members and exhibited since February 28 at a special region adjacent to the main American Cancer Society island in Second Life. Still, here's my two cents about them.
The Log Homes, which constitute the fifth theme presented for Linden Homes, look like some American-styled wood houses whose appearance could be more easily called modern than traditional.
They also seem to move a step further towards a tendency that one could only glimpse with the fourth theme, the Victorian Homes (which I haven't written about): the one of having more spacious houses.
The new houses aren't necessarily bigger, but they are more roomy and their interiors are more open. They come in four different options.
By offering houses that feel more spacious, Linden Lab seems to be transforming the Linden Homes from a point of departure for new (premium) members, or from a secondary area for those who use SL more intensively, into a more likely option for a primary house. Though the previous models could look a bit tiny for more heavy users, it wouldn't surprise me if a significant number of them considered the Log Homes big enough for being considered their main domestic property.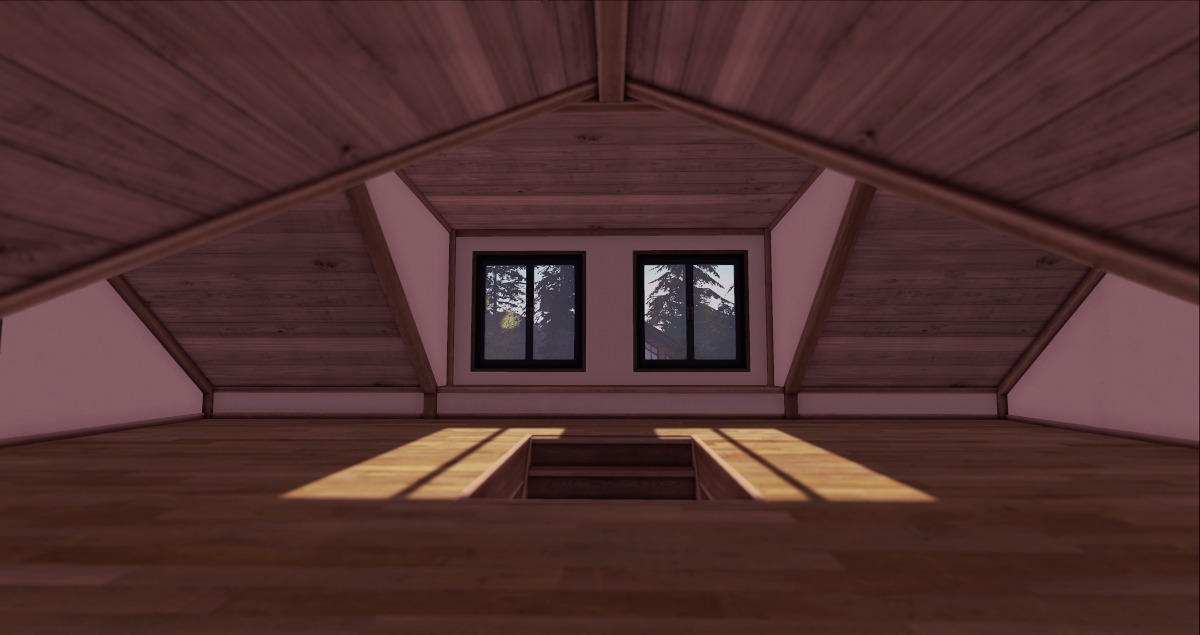 For my personal taste, Log 3 model is a house where I'd more easily feel "at home". It has enough rooms, including spaces that could be used as bathrooms (yes, more than one, depending on how residents plan to occupy the building). Still, I can see the appeal of the other models: Log 1 with its recessed balcony; Log 2, showing some really big windows; and Log 4, that has a roomy attic.
So, we can now observe Linden Lab's continuous efforts to transform Linden Homes since the appearance of the Bellisseria continent on Second Life's map. With the first two themes, Traditional Homes and Houseboats, Linden Lab abandoned the old concept of simply lining up a series of identical houses for premium members and favored a more dynamic space where houses would vary and would not be placed in such a Cartesian way.
With the third theme, Trailers, Linden Lab gave premium members the option of living in areas that encourage neighbors to interact among themselves. The fourth theme, Victorian Homes, increased the variation of the buildings – though it didn't really introduce a different way of occupying Bellisseria (that's why I didn't write about it, though the different Victorian house models have some interesting features).
Now, we could say that what LL is offering to premium members is space – and it's space inside the houses, quite the opposite of what one has with houseboats or trailers. Considering all the options, the revamped Linden Homes project arrived at a point in which it has an interesting range of possibilities, for people with different tastes and different priorities. Let's see what comes next (but what we have now seems to be already appealing).