One of the most interesting tasks involved in building a sim or a group of sims in Second Life is the one of landscaping: not only because this is how we give some (virtual) concreteness to the atmosphere we mean to create, but also because it determines how integrated the different areas of our project will feel to our visitors, and how the transition between them flows. The importance of landscaping is what immediately came to my mind when I recently started exploring the Oost West regions. The excellency of the work done there in that domain is remarkable, and it really made me think on how, and why, geography matters in SL.
The Oost West Estates are a group of contiguous gay sims for the bear community, designed as a countryside place that encompasses a harbor, a village with its more connected-to-nature surroundings and a rural area with corn crops and animal husbandry (which still seemed to be under construction when I visited). The whole place is very well done, and its landscaping is precious – it was decorated for Halloween when I took the pics to illustrate this post – but what impressed me the most was how the transition from one space to the other felt smooth and, so, how the different spaces in the various regions have actually integrated so seamlessly to each other.
If we consider geography the study, description and understanding of spaces, we can say that a landscaping work such as the one we find in the Oost West sims derives from an accurate perception of at least some geographic aspects of our atomic world. Mainly, it reproduces the continuity of spaces and, at the same time, their variations. The underlying idea that we can identify in a project such as Oost West, be it the result of a careful reflection or of a more intuitive process, is that the whole environment is organic, meaning it's neither just an automatic repetition of a simple pattern nor a series of hermetic compartments. A virtual project that simulates this characteristic of actual environments end up feeling more realistic.
Of course, in a virtual place where we can control the aspects of a simulated nature, we could think of spaces with different properties than the ones we see in our atomic reality, and indeed it's not rare to stumble on sims that are built as fantasy kingdoms or as some overdeveloped, high-tech places that would be impossible to see right now in the so-called real world. Still, when natural landscaping is involved, what we tend to see in most virtual creations, even in the surroundings of a futuristic city, is the effort to produce organic environments (with variation and continuity) – for that's how we understand geography, that's how we understand the intrinsic grammar of spaces. Remarkable exceptions are deserts, which are generally seen as repetitive landscapes, be them the Sahara or the Antarctic. Environments may vary in them, but we tend to think of those places as more monotonous. Still, they are those exceptions that reinforce the general rule, for they are deserts and often seen as empty spaces.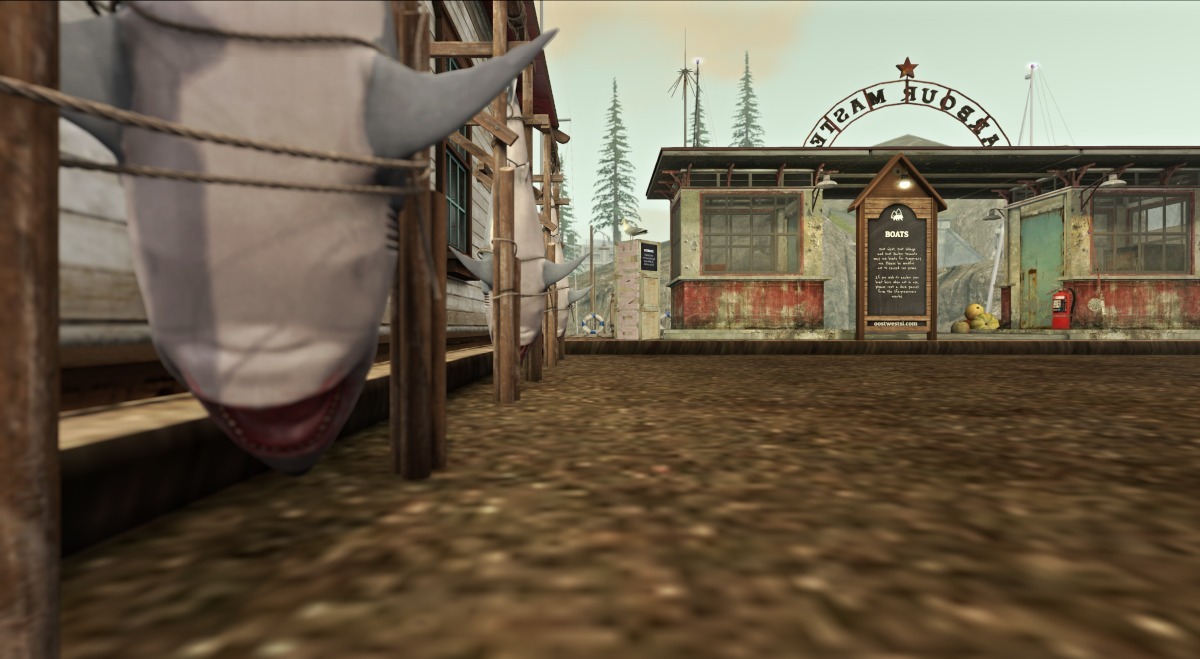 It's already been stated that "as all phenomena exist in time and thus have a history, they also exist in space and have a geography" (though this idea has been expressed in different ways by many, this particular formulation was coined by the US National Research Council, in a publication called Rediscovering Geography: New Relevance for Science and Society). That notion could help us understand why, also in virtual worlds such as Second Life, it's crucial for most of us to create or to find ourselves in an environment that can be considered (in our minds at least) geographically consistent: for we need a credible space to live our experiences and develop our virtual existences. In other words: because geography matters.